Posted 12.15.2016
"Shark!"
That's not Police Chief Martin Brody of Amity Islands from the 1975 movie Jaws.
Wrong coast. Wrong century.
Curt Schmutte, a consultant to the Metropolitan Municipal Water District of Southern California, recently saw a shark warning on a sign at a bait shop along the Sacramento River – easily a good 30 miles inland from the Pacific Ocean.
Wait. What?
"If the governor builds those tunnels," the bait shop cashier explained to Curt, "we'll have great white sharks in the Delta."
OK. Rewind.
First, the Delta region represents the convergence of not just the Sacramento and San Joaquin rivers, but also mightily-fought habitat protection battles, and North-versus-South water supply issues in the drought-stricken state of California.
Second, the "governor's tunnels" are part of what is known as the "California WaterFix" – a proposed $15 billion project to build 30 miles of water supply pipeline beneath the Delta to improve water reliability for people 400 miles away in Southern California as well as many in the Bay Area and Central Valley farmers.
The habitat species being protected is quite the opposite of a great white shark. It's the five-centimeter Delta Smelt. As Curt puts it, "The most powerful fish in the world, able to turn off huge pumps, the poster child of the Delta."
In October, I got to take a tour of the Sacramento/San Joaquin Delta with Curt and others from Metropolitan Water and the Calleguas Municipal Water District of Ventura County. We flew from thirsty Southern California (where Metropolitan Water provides water to a population of 19 million people) to Sacramento, where we hopped on a bus and traveled to Lake Oroville, the first stop on the California State Water Project tour.
Our Country's Low Water IQ
In the U.S., we are water-ignorant. Only a third of us know the natural source of our drinking water. I know my water comes from the Trinity Aquifer in Hays County, Texas, but I'm embarrassed to say I didn't know that there are lots of salmon in the waterways of California.
Metropolitan Water took us to the fish ladders and hatchery in Oroville, home of the nation's tallest dam (higher than Hoover). I was in awe as I watched salmon (not sharks) swim upstream from the Pacific to spawn, and learned how the earthen Oroville Dam was built to withstand earthquakes. [To learn more about his very cool fish hatchery, you can check out this video from the California Department of Water Resources. Better yet, go check it out for yourself. It's worth the trip and Oroville is beautiful.]
Oroville is the first stop on the state water system, which brings melted Sierra Nevada snowpack to the Delta and then down a 444-mile aqueduct to Southern California.
On day two of our Delta Tour, we got to see where it all begins for the State Water Project – the Banks Plant, which lifts water 244 feet up from the Delta and into the California Aqueduct, whose waters eventually flow down to Lake Perris in Riverside County. These are the mighty pumps that are at the mercy of the tiny Delta "poster child" smelt.
During our tour, Kathy Cole of Metropolitan Water explained to us that 30 percent of their water is imported from the North via the State Water Project, which she described as "unsustainable" in its current state. Water reliability during a time of drought, habitat protection, wildfires, and the likelihood of earthquakes has water officials in Southern California worried. [Just as I've finished writing this blog this hour, a 5.0 magnitude earthquake was reported near The Geysers, California, just one week after a 6.5 magnitude quake was reported off the coast of Northern California.] This is why Governor Brown and Metropolitan Water are steadfast on the path toward implementing the $15 billion California WaterFix improvements. (Southern California gets the other 25 percent of its water from the Colorado River Aqueduct, and 45 percent from sources operated by other agencies such as the Los Angeles Aqueduct, groundwater, desalination, and water recycling.)
Among the many barriers to the California WaterFix are North-versus-South culture wars, which spark weird urban myths like the tunnels whooshing great white sharks upstream into the rivers of the Delta. As the old cliché goes, "whisky is for drinking, water is for fighting over." And who wants to send their water hundreds of miles away to a region known as one of the world's epicenters of excess, fancy swimming pools, and sprawling lawns?
Southern California is home to a $1 trillion economy and a huge tax base. As Kathy explained, Metropolitan Water pays good money for the State Water Project water it receives, and is responsible for only four percent of the water drawn from the Delta. The majority stays in rivers for habitat protection and flows out under the Golden Gate Bridge, and the rest goes to other uses like irrigation for an agriculture system that supplies 45 percent of our nation's fruits and vegetables.
CNN Anchor Scoffs at "Three-Inch Fish"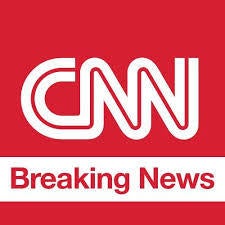 As 2016 comes to a close, I'm still laughing as I recall a Saturday morning late last May. I was in bed, tuned in to CNN, and news anchor Suzanne Malveaux was interviewing a Donald Trump spokesperson after a campaign stop in California. Trump had claimed that a "three-inch fish" was causing gobs of water to flow un-captured into the Pacific during the middle of a drought.
Suzanne scoffed, and even Trump's spokesperson had no idea what he could have meant by this "three-inch fish." But The Donald was right: the Delta smelt is a protected species, and the State of California goes to great lengths to draw only enough water to ensure the tiny-but-mighty Delta smelt can survive. Which means –yes – hundreds of thousands of fresh water flows un-captured into the Pacific in order to maintain environmental flows.
In fact, Curt explained to our group that if the tunnels had been installed two years ago, one million acre-feet of water that has flowed into the Pacific could have been captured. That's 326 trillion gallons of water.
As I have explained in prior blogs, water may come from the heavens, but it takes man and money to bring it to you. The California WaterFix's $15 billion price tag seems staggering, but Kathy from Metropolitan Water says it breaks down to $5 per urban household per month. Sounds reasonable for something so precious in such an environmentally precarious state. But my friends at Probolsky Research polled Californians earlier this year and found that only 41 percent are willing to pay higher rates "to ensure a safe, reliable, high-quality supply of drinking water."
So, what now? We need to understand and appreciate where our water comes from, and the incredible engineering feat it takes to bring clean water to our homes and businesses, while protecting the environment and our economy.
As we just learned in the presidential elections, our voices make a difference. Southern California needs to galvanize its 19 million citizens and come up with a simple way to give the one-two punch:
1. Know your water.
2. Demand improvements toward water reliability.