Pro-business Texans are reckoning with the growing clout of social and religious conservatives
By Susan Warren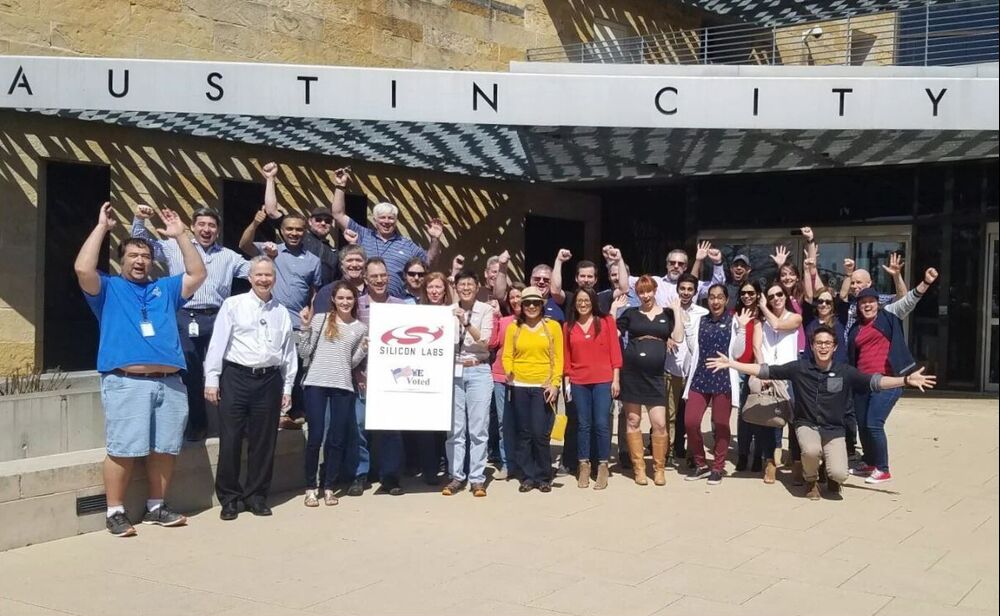 Chipmaker Silicon Laboratories Inc. has a new incentive program for employees to ensure the company has a prosperous future in its home state of Texas. They call it "Turnout for Tacos."
Last week, 42 workers at Silicon Labs' Austin, Texas, headquarters trekked to City Hall to cast early votes in tomorrow's state primary election. Then the group returned to the office to celebrate their participation with a company-paid lunch featuring Republican, Democrat and Independent-flavored tacos.
These days, the Texas business community sees getting out the vote as critical to its success. A political schism has put some of the state's core business-friendly principles in contention, with the sharpest divisions within the Republican Party rather than between Democrats and the GOP. As a result, companies have launched an unprecedented effort to deploy the political muscle they find at their fingertips: employees, also known as voters.
"We need to fight for the things that preserve the competitive advantage we have here in Texas," said Ross Sabolcik, a vice president at Silicon Labs. In particular, Sabolcik said, lawmakers' focus on controversial social issues is distracting them from matters more important to the state's future, such as education, transportation and trade.
Pro-business Republicans are reckoning with the growing clout of social and religious conservatives, who have won electoral validation with crackdowns on undocumented immigrants and by pushing laws such as last year's failed "bathroom bill" targeting transgender people.
With Austin and Dallas on the short-list for Amazon.com Inc.'s coveted second headquarters, business leaders are concerned that the politics of groups like the Tea Party and Freedom Caucus could hurt their recruitment of top talent, which in turn would hurt their ability to grow.
"From their perspective, this is DefCon 1," said Mark Jones, a political professor at Rice University in Houston. "They're fighting a rearguard effort not to lose all influence."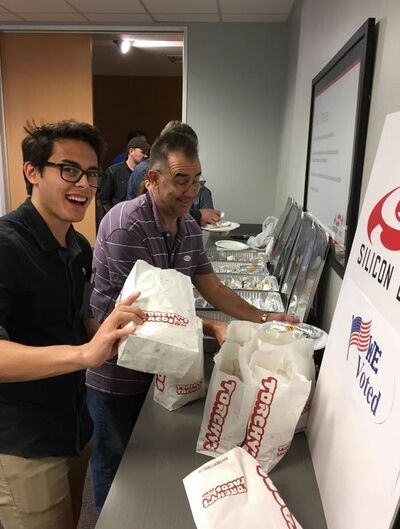 Texas businesses employ about 13 million people. The state claims 39 companies listed on the S&P 500, including AT&T Inc., Texas Instruments Inc., American Airlines Group Inc., and energy companies including Exxon Mobil Corp. and ConocoPhillips.
In the future, though, executives attracted by the state's business-friendly brand, including its low-tax and relaxed regulatory environment, might look elsewhere when expanding or relocating, said Chris Wallace, president of Texas Association of Business, the state chamber group leading the voter effort.
"We want to make sure we have the economic development tools to bring in an Amazon," Wallace said. "We want to make sure that our businesses have the workforce necessary. Millennials may not want to move here if they think we have an anti-business climate."
Cary Cheshire of the conservative Empower Texans political action group heaped scorn on the state chamber's effort in a Dec. 13 article on the organization's website, labeling it a "political tantrum." "The group that says they exist to represent Texas businesses promotes the interests of radical left-wing causes instead," Cheshire wrote.
One contentious issue involves efforts to limit property tax increases, which are seen by some moderate Republicans as a blow to local control that hurts funding for roads and schools. More conservative lawmakers object to some of the tax breaks and incentives used to attract companies.
Over the past decade, Rice's Jones has documented a steady shift toward the right in the 31-member Texas Senate. In a study last year, he found that 15 of the 20 Republican Senators fell into the most conservative half of the voting spectrum. That compares with three in 2011.
Finding qualified workers was seen as the biggest obstacle to attracting companies to Texas and retaining them, according to a survey of members released by several of the state's biggest chambers of commerce last week. More than half in the survey cited transportation infrastructure and education as the top issues for the legislature.
To that end, the Texas Association of Businesses has been hopscotching among cities holding workshops on how to encourage workers to vote in the primary. Executives are schooled in using internal email networks, staff meetings and social media to distribute voting information and reminders. A handout suggests field trips to the polls and interdepartmental voting contests as ways to "Make it fun!"
Texas' typically dismal election turnout — ranked 47th out of the 50 states plus Washington D.C. in the 2016 presidential election, for instance — is at the root of the political shift. Most elections in the Republican-dominated state are decided in the spring primary, which typically gets even lower turnout — often in the single digits. Primary runoffs can drop below 5 percent of eligible voters.
That narrow slice of the population leans toward older, more conservative voters who are drawn to the polls by the social issues championed by the most conservative lawmakers, Jones said.
The solution, the state chamber believes, is to increase voter turnout where it counts most: in primary elections. Getting more workers to the polls would diversify the population deciding the races and include more people attuned to economic issues that affect their jobs.
Despite a sense of urgency, companies are treading carefully lest they be accused of pressuring employees on how to cast their vote.
"You're not encouraging people to vote one way or another, you're just encouraging people to be active. That's our goal," said David Najjab, director of institutional partnerships at Gearbox Software, which has about 320 employees in Frisco, Texas, and co-hosted one of the Texas Association of Business's executive workshops in February.
Atmos Energy Corp. in Dallas has a tradition of flagging important industry issues to employees and encouraging them to vote, said Steve Matthews, governmental affairs director. The natural gas company regularly sends out voter information to all its 4,500 employees across eight states.
"Employees have connected the dots that if it's good for the industry, it's good for employees," Matthews said.
Valerie Salinas-Davis, chief executive officer of the communications firm EnviroMedia Inc., said she was inspired to pitch in after seeing the chamber groups speaking out. "I said, 'Ok, I want to be involved.' "
EnviroMedia is helping spearhead a marketing campaign called "March Matters" to emphasize the importance of the primary. Salinas-Davis designated a team of millennials to blast out "12 Days of Voting" ads on social media to encourage early turnout, which began Feb. 20.
Voting in the TX primary elections is up to 12 times more effective than voting in the Nov. elections. Vote early through March 2. #MarchMatters #txbizvotes .@txbiz .@siliconlabs .@AmyStansbury .@inclusiveIBM .@Dell4Good .@livestrong .@GSDM .@KeepTXOpen https://t.co/QSJfh253RV pic.twitter.com/TkaR5rOSj9

— EnviroMedia (@enviromedia) February 23, 2018
At Silicon Labs Thursday, Ahsan Islam, 44, participated in Turnout for Tacos, voting for the first time in a Texas primary since he became a U.S. citizen 13 years ago. His choice of the beef-and-avocado Democrat taco, over the spicy-sausage Republican, reflected his preference in food more than political party, he said.
The engineering manager felt better informed thanks to voting guide web links the company emailed to employees. "I did research this time that I never did before," he said.
The group trip to the polls "builds a lot of cohesion among employees, about what we as an individual and as a company can contribute to the community and to the local government," Islam said.